Mhmmm - maybe this is one of the reasons for the extremly high prices of this new ferry route... - with a hotel-management-company it can not be so cheap... . I have price-checked to book for tuesday in july 2 people with car one-way, with cheapest inside cabin = € 400,- ! With return € 800,- - who will pay these extremly high "Mondpreise" ?
Just for compare - a 4,5 hours flight Germany/Holland/Belgium/Italy/England-Teneriffa is available for ca. € 30,- !
My sister with her family has booked this from Amsterdam for the last july-week when everybody in europe has school-holidays for 35,- with Vueling, cheaper than Ryanair. Other times of the year flights are possible for 14,99 also.
1 week (yes - 1 week - not 1 night) cruise with Costa-Luminosa, all meals and the tipps for staff included, doublebed-inside from Barcelona 286,50 € per person (299,- minus 1 x 25,- Bonus for 2 people).
7 Tage Westliches Mittelmeer-Kreuzfahrt mit Costa Luminosa am 31.01.2022 - 7 Tage ab/bis Barcelona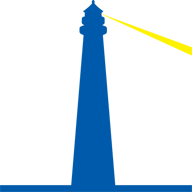 www.kreuzfahrtberater.de
So i am wondering how they will find enough people for the 700 cabins onboard of Romantika 3-times weekly year-around... and then with high luxury hotel-restaurant-prices onboard for food and drinks only the one-night ferry-trip t/r for 2 people will nearly cost 1000,- € !
I think that in the North-Sea-Area are good chances for new ferry lines (Norway-Holland, Norway-Wilhelmshaven/Bremerhaven, Norway-England/Scotland, Göteborg-England/Scotland etc.) - but i think it will be a big problem with these high ticket-prices.